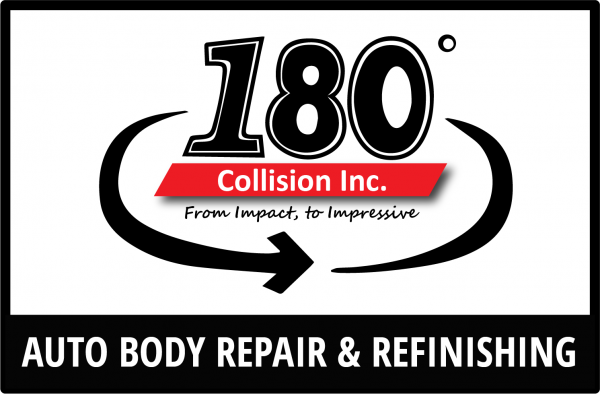 Auto Body Repair

Auto Restoration

Aluminum Repair

Classic Car Restoration

Collision Repair

Color Matching 

Dent Removal

Frame Repair

Frame Straightening

Glass Replacement

Oven-baked Paint Finish

Paint Matching

Re-painting

Rust Repair

Scratch Fixing

Spies Hecker

Ability to work on large trucks/semi tractors and RVs

FREE ESTIMATES!
Full-Service Auto Body Repair & Restoration
Paintless Dent Repair 
180 Collision provides expert dent, ding and crease repair due to hail and other causes. As long as the paint surface is intact, this option enables significant cost savings—up to 50% savings over conventional auto body repair. 
Frame Straightening
We have years of experience plus state-of-the-art technology including an extensive line of collision repair equipment that will help restore your vehicle.
Aluminum Repair
We have the years of experience and training that it takes to make aluminum repairs. We guarantee our workmanship.
Ability to Work on Large Trucks/Semi Tractors and RVs
180º Collision works on all makes, models, shapes and sizes of vehicles. 
State of the Art Painting—We can make your vehicle look like new and even more durable. 
If your vehicle has been damaged, we can help make it look like new. If your vehicle is rusted, chipped or faded we can not only give it a just-like-new look, but we can also apply corrosion protection that will help make your vehicle more durable.
Spies Hecker
Our color system is Spies Hecker – one of the premium refinish paint brands of Axalta, a leading global supplier of liquid and powder coatings.